Robocop (2014) will be upon us tomorrow.
I have to say, I'm not a big fan of the original, I managed to somehow miss out on it – a major film landmark if you were born in the 80s – and I only watched it around seven years ago after my husband saw it as something he needed to put right when he realised what a travesty had occurred in my film watching history.
I watched it and I wasn't that arsed. I really think if I'd have watched it when I was younger I would have liked it much more but watching it in my late 20s I wasn't bowled over. As my husband says, there's no accounting for taste.
I have reasonable hopes for the new one and I wonder if I'm the best person for it from an audience perspective as I don't have the years of watching it over and over on VHS. I actually can't remember a lot of it at all.
I think Joel Kinnaman is a fantastic actor and I loved him in the Killing so that's a good start.
I did go and have a look-see about the net to see what was out there in terms of merch and on that note, if you're looking for a little Robocoppery of your very own I've located some fantastic roboproduce.
First up these awesome heels from Deko Fab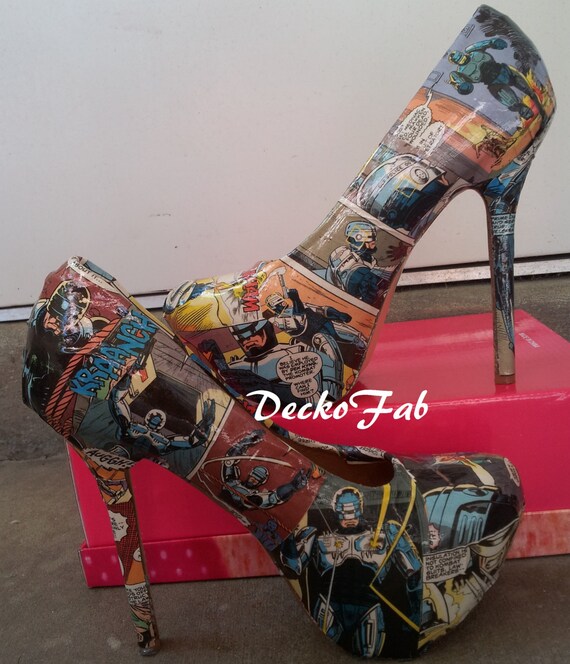 How's about a miniature arcade game for your desk? This pretty nifty piece is from Arcade Boutique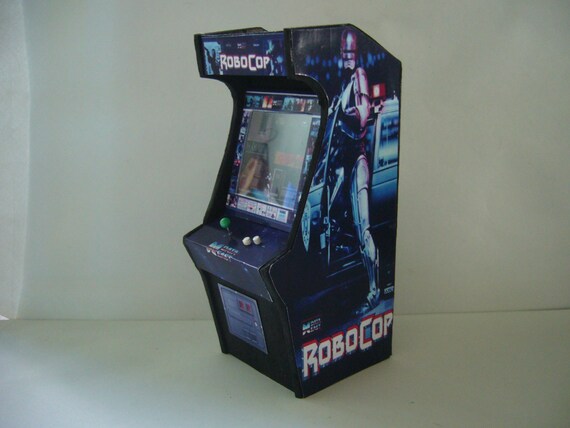 Omni Consumer Products Mug? Sumotees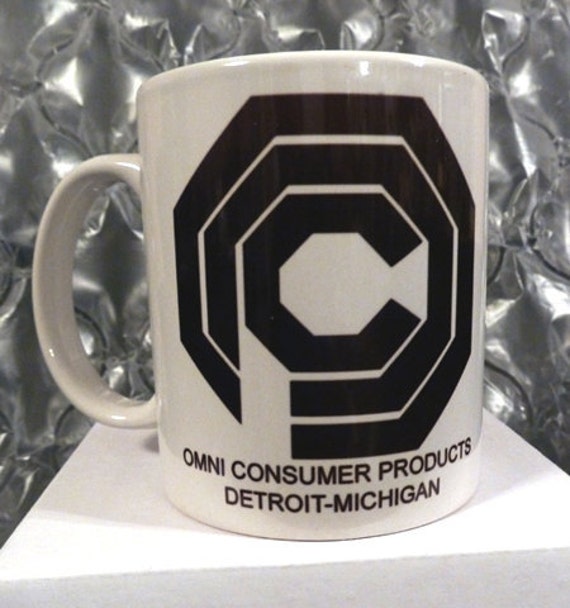 This fantastic ED-209 Service and Repair Manual design can be applied to a whole host of goods, thanks to Adho1982 via Redbubble
So there we are: Robocop (2014) is on my Lovefilm list in advance, waiting to be released and will be winging its way to me as soon as it is.
I'd love to hear peoples thoughts on it, so let me know what you think.